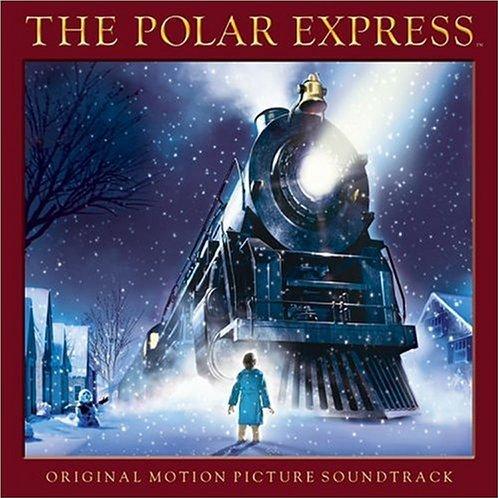 My husband and I took Sal for his first ever (and ours) Polar Express experience. The only word I can use to explain it is MAGICAL. To begin with, we arrived about 10 minutes before the train was set to depart (oops). Upon arrival, we were quickly directed where to park and went straight to the tent to pick up our tickets. The "conductor" started shouting over the loudspeaker about boarding, and I started to panic. Luckily, the nice man behind the counter reassured me that I was fine and wouldn't miss the train. I simply gave my name and received our three golden tickets and a bag containing three Polar Express mugs.
Here I am thinking everything is great until I see the giant tears rolling down Sal's face. Que guilty mom. We quickly boarded the train and found my brother in law, sister in law (and her mom), niece, and nephew. Sal was clinging pretty tight but no more tears. We got ourselves settled and the magic began. The staff was very friendly and genuinely seemed to enjoy what they were doing. As a parent, I really can't put into words what it was like to watch my baby's face throughout this experience. He just had this look of wonder on his face. He kept staring all around as he took it all in. I had to hold back tears a few times, but, when Santa came out, it was almost impossible. This was an experience that I look forward to doing again.
As soon as we got home I took an extra clear ornament that I am currently using to make the favors for Sal's first birthday party and put all three of our golden tickets inside. We also hung the three bells from Santa's sleigh on the tree. I figured that if I didn't do it as soon as we got home those tickets would have ended up in a drawer.
If you are on the fence about buying tickets to the Polar Express, I suggest that you go. :)